Where would you be without your community?
Feeling connected to your community is not just good for you – it can be lifesaving. Good quality relationships strengthen your self worth, improve your mental health, and can even help you live longer.  When you're lonely, you're more likely to feel depressed, have high blood pressure, and develop dementia. In fact, being lonely for long periods of time can have the same impact on your health as smoking 15 cigarettes a day
Adults with learning disabilities often miss out on the opportunity to build friendships and take part in leisure activities. 
Did you know: 
Over half of disabled people reported feeling lonely, rising to over three quarters (77%) for those aged 18-34 (Sense 2017). 

Adults with a disability or long-standing illness were found to have lower engagement in the arts, heritage sites, museums and galleries (DCMS, 2018) 

34% of adults with a learning disability have

no more than yearly contact with friends (Mencap)

.
Our Community Engagement team is dedicated to creating opportunities for people with learning disabilities and autism to connect. We run group activities and events, facilitate a befriending programme, develop health and wellbeing resources, and help people to connect with the opportunities in the local community.
Our current programming includes:
Sex and healthy relationships workshops 

A speed dating and friendships programme

Healthy eating and cooking classes 

Sports programming (funded by Sports England) 

Befriending services and community socials 

An awards gala to celebrate achievements in the Outward community
Inspiring Community Partnerships 
Our programming benefits from partnerships with colleges, universities, and organisations from outside of the learning disability community. Working with others allows us to benefit from other areas of expertise, including the people we support in new communities, and reduce stigma surrounding learning disabilities and autism.
Every year, we have placement students from several higher education institutions. Applied Theatre students from the Royal Central School of Speech and Drama run arts-based workshops with the people we support, ranging from sensory storytelling for PMLD to interactive Halloween walks. Health Psychology MSc students have helped us conduct surveys and create health resources. This year, they worked with our nutritionist, Laura Semmens, to deliver healthy eating workshops across Outward.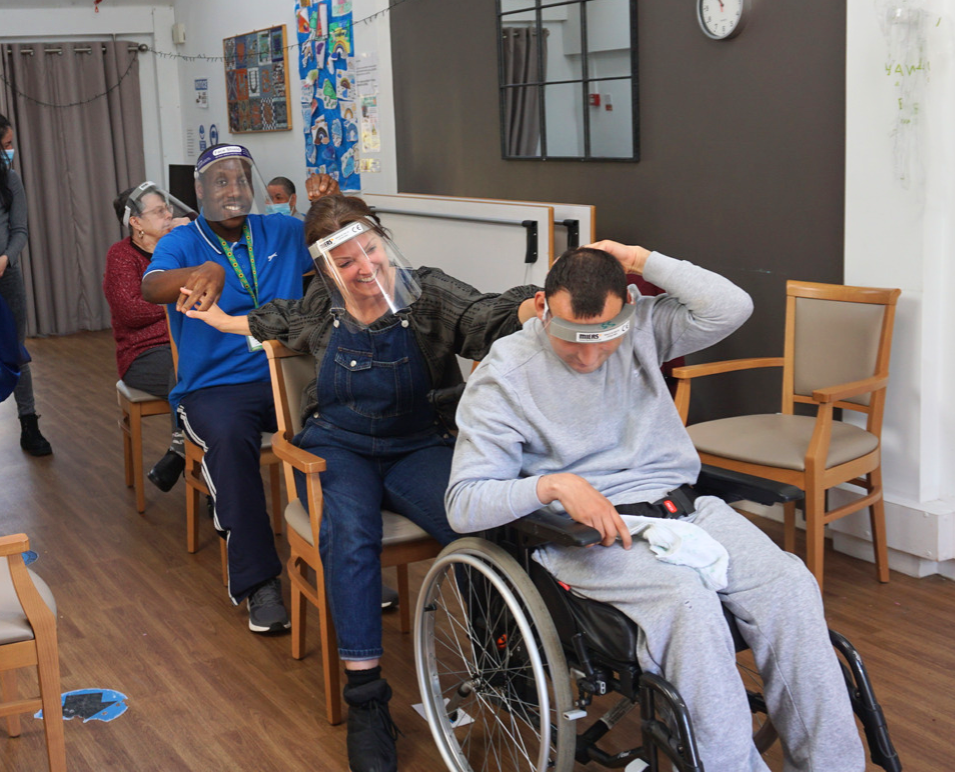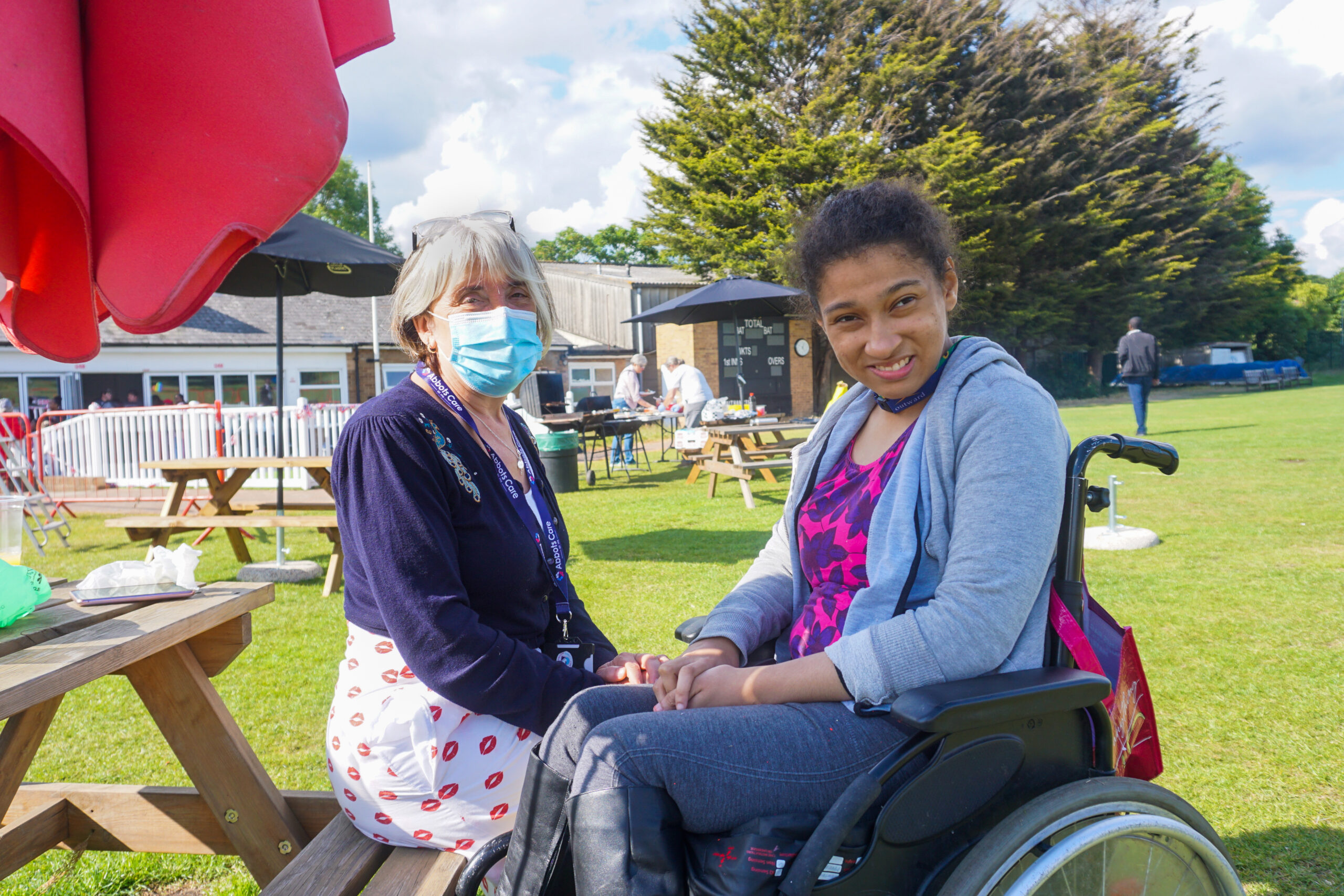 Building connections through befriending
 Befrienders are volunteers who give their time to support somebody who is isolated, and may only have a couple of hours per week of support. Working alongside our support and care teams, Befrienders contribute to a holistic approach of supporting someone's wellbeing.
The importance of co-production 
The term 'co-production' describes the process of working in partnership by sharing power between people who draw on care and support, carers, and families. Our programming must meet the needs and aspirations of the people we support to be impactful. Whether through surveys, consultation groups, or feedback sessions, we work with the people we support to make decisions about our programming as we plan it.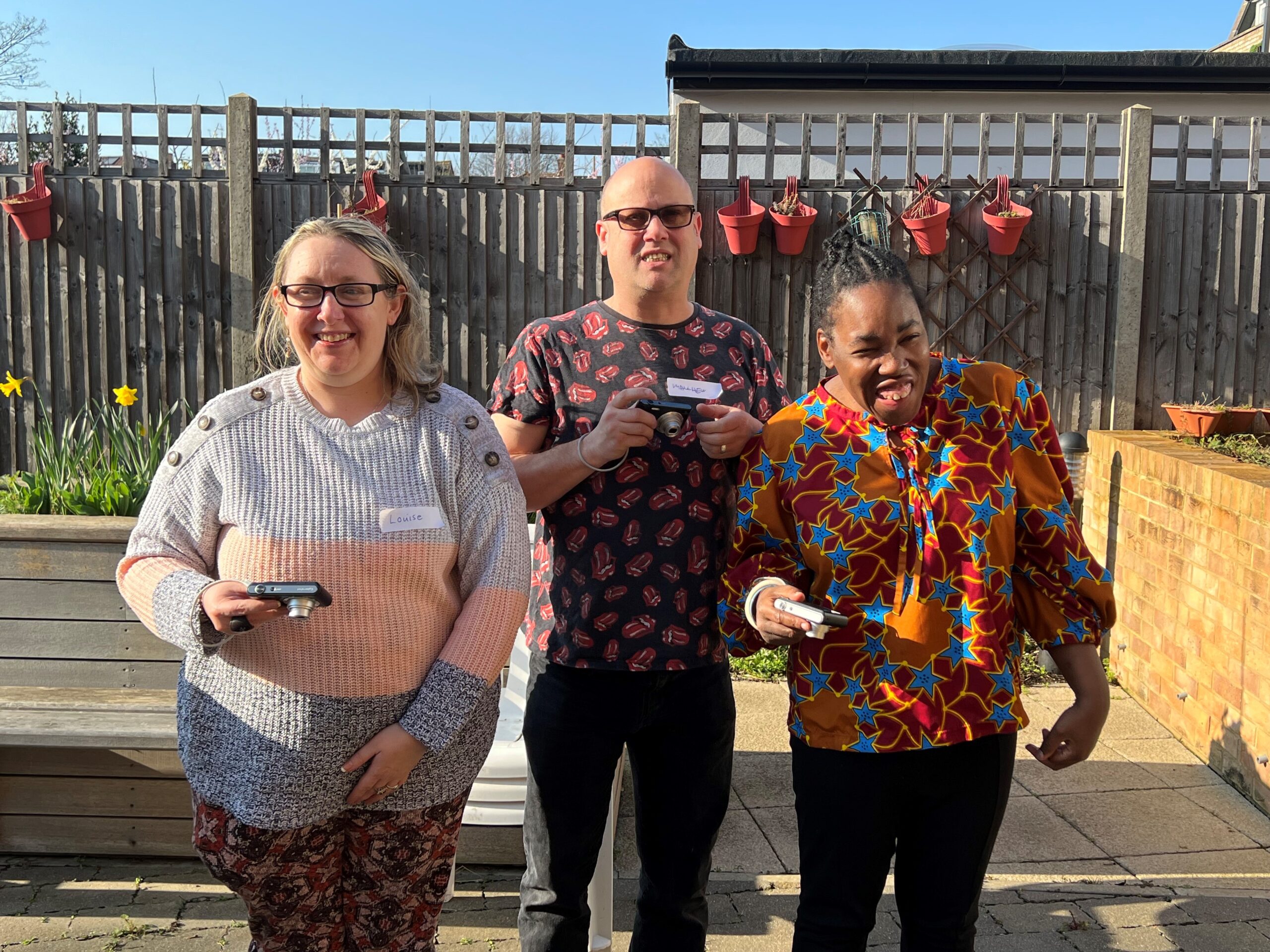 Project Archive
Our previous projects for adults with learning disabilities and autism include:
A weekly choir run and funded by the people we support

Intergenerational music projects connecting local schools with our support and care schemes

Creating short films, podcasts and public art to reflect current issues affecting the people we support

Seasonal group projects with a focus on our relationship with nature, making crafts and enjoying the outdoors (in partnerships with The Canal and River Trust and Beecholme Community Garden)
You can take a look at some of the resources we have created below. Feel free to use them in your own work!