Outward staff do great work – so we give them great benefits
Here at Outward, we recognise the hard work that our colleagues carry out on a day-to-day basis. As such, we offer a broad range of benefits which are easily accessible, simple to understand and great value for all our colleagues.
Take a look at some of the great benefits we offer below.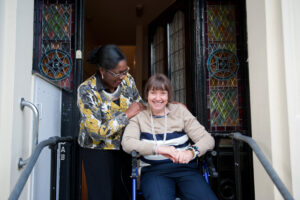 Cycle-to-Work Scheme
The Cycle-to-Work Scheme means you can get a tax-free bike by covering the cost of the bike using a little bit of your salary each month. People who use the cycle-to-work scheme save about 39% of the cost. You can choose to spread the cost of the bike through manageable monthly payments and have the option to own the bike outright at the end of the period, or return it.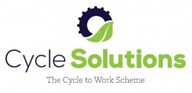 Credit Union Scheme
The credit union helps you start saving for the future by using the low cost 'Saver Loan' scheme. Credit union savings are made into your credit union account before tax. Once you join the scheme, you will see a deduction on your payslip which says "credit union''. This means that a part of your salary has already been credited into your credit union account before being taxed.

Pension Scheme
As an employee of Outward, you are entitled to join our pension scheme, the Social Housing Pension Scheme – Defined Contribution section (SHPS DC). By enrolling into SHPS DC you can benefit from monthly contributions from us. This will help you to build up a pension fund for the future.
Eye care Vouchers
Specsavers E-Vouchers provide a full eye examination. Should it be identified that glasses are required solely and specifically for VDU use (computer screens), you will be able to select a pair of glasses from the £45 range, fitted with PENTAX CR39 single vision lenses plus scratch-resistant treatment, as standard. Alternatively, the £45 contribution can be used towards an upgrade to other frame ranges. In addition, Premium Club, which is built into every E-Voucher, offers a further £20 contribution when glasses are selected from the £99 range or above, thus giving a combined contribution of £65.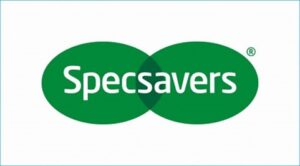 Unison
Unison has been working in Outward as a trade union for staff since 2014, Unison has an agreement with Outward to negotiate on things like pay and terms and conditions, as well as representing and supporting individual members. Membership of Unison gives you essential cover, wherever you work. Unison offers a full range of member benefits which include advice, support and help when you need it at work, a freephone helpline, legal help at work and for your family at home and many more.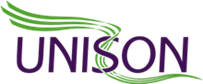 Health Assured
Employee Assistance Programme – Sometimes it can be difficult to balance the pressures of work with the needs of home life. Outward recognises help is sometimes needed to deal with the challenges you may face in life, both practical and emotional. Health Assured provides confidential support services which are available to you and your immediate family who live with you. You can use this service for family issues, financial concerns, addiction, illness, stress and many more. Health Assured has qualified and experienced counsellors who will offer help and support in a professional, friendly and non-judgmental manner. This service is not part of Outward so completely confidential.

Blue Light Card
The discount service for the Emergency Services, NHS, social care sector and Armed Forces. Outward will pay for the membership so our staff members can receive a range of discounts online and on the high street on categories such as holidays, cars, days out, fashion, gifts, insurance, phones and many other items!

Flu Jab Reimbursement
You are entitled to reimbursement of a flu jab cost every year. This will be paid through payroll as "expenses", which is not subject to tax.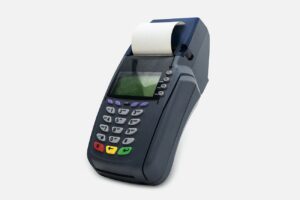 25 days holiday plus bank holidays (pro-rata for part-time contracts)
Our staff are entitled to 25 days annual leave excluding bank holidays. You then also have the added benefit of being able to purchase additional annual leave once you complete your probationary period successfully.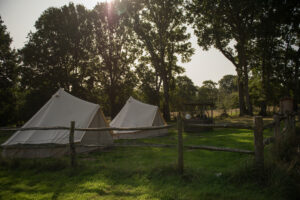 Refer-a-Friend Scheme
Outward sees their staff members as the best ambassador for our organisation. Therefore, we are pleased to offer a Refer-a-friend Scheme to attract suitable staff from our existing staff members' friends and family. If someone you refer is then successful in securing a role with us, you will receive a payment of £100 for a flexi member of staff and £200 for a fixed member of staff for making the recommendation (terms and conditions apply)
Long Service Awards
We value our staff and want to show our gratitude for all the hard work they put in. Therefore, on reaching 5, 10 and 20 years of service, you will receive a thank you card plus vouchers to the value of: £25 on reaching 5 years, £50 on reaching 10 years and £100 on reaching 20 years.

Retirements
Upon your retirement you can receive a gift up to the amount of £10 per year of service up to a maximum of £150.
Discounted Stays at Nutley Edge
Planning a family holiday or looking for a country getaway? Want to get outdoors and experience the tranquillity of the countryside? If so, make the most of your 20% staff discount at Nutley Edge Cottages.
Nutley Edge sits on eleven acres of rolling countryside on the edge of the Ashdown Forest in East Sussex. You can pick from twelve cottages that sleep up to four people, and you also have the option of staying in our 17th century Old Farmhouse, which sleeps eight. There are also two glamping tents.