Outward is committed to giving our colleagues access to a range of training and development opportunities to allow them to gain new and/or develop existing skills and knowledge.
At Outward we believe that the knowledge and skills of our colleagues are the foundation of good quality services and we do our best to support our colleagues to develop in their new roles.
You don't need any specific qualifications to start work with Outward as a support worker. We offer on the job training which includes a full and detailed induction, online training programmes and packages.  We also actively encourage colleagues to gain professional qualifications.
During our induction programme you will have the opportunity to learn about Outward and our mission and values. You will also meet with other colleagues from Outward where knowledge and experiences will be shared and this will provide you with further insight into the work we do. This provides new colleagues with the opportunity to learn all about the Services where they will be working and the people they will be supporting.
Care Skills Academy
Each new colleague must complete ten 'core' modules, Care Skills Academy are Outward's online training provider and are CPD accredited and endorsed by Skills For Care. Using the online training platform enables employees to gain the knowledge to underpin the skills that they are learning in the service.
In order for you to develop and learn, you will attend an array of classroom based training. Outward are affiliated with many external training providers who hold a variety of courses which meet the needs of individual services. Colleagues can enrol themselves on courses should they wish to upskill their knowledge.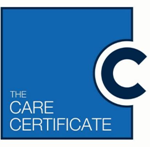 The Care Certificate
We ask all people who are new to social care or have a qualification lower than level 2 to complete the Care Certification. This is a government requirement and is made up of 15 different topics and supports the new employee to understand the way in which Outward works, legislation and best practice.

Apprenticeships
Outward are fully invested in the continuous development of existing colleagues. Apprenticeships are an ideal way to gain a recognised qualification whilst working and can lead to career development and progression which is something Outward both encourages and supports.
Join Us
Could Outward be the right fit for you? Visit our vacancies page to see which job vacancies we currently have available.