Measuring Outcomes
Outward's purpose is to support people who face challenges in life due to disability, age, health or life circumstances, to be as independent as possible and to live full active lives in their local communities. To make sure we are meeting our goal, we measure our impact through "outcomes". But what is an outcome?
Outcome 

A realistic goal that a person receiving care and support and their care worker can work towards.

E.g. "I want to go to swimming classes once a week"
What is an "Outcome?"
In 2021, the Community Engagement team spent several weeks running workshops and drama sessions with people we support to co-produce a video about outcomes. If you'd like to learn more about what makes a good outcome and how to set strong goals, you can watch our video here: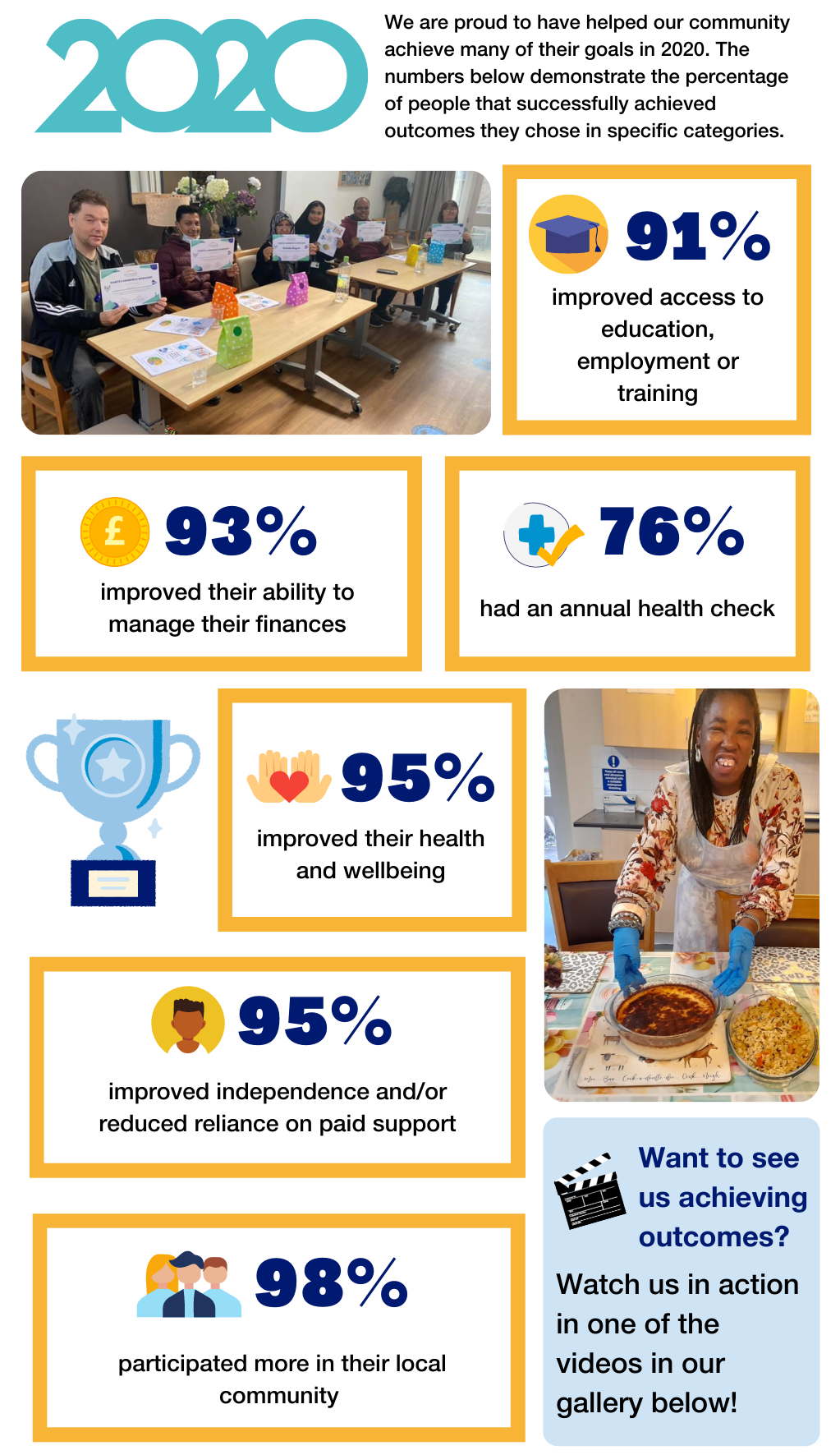 Developing new homes for people with profound and multiple learning disabilities
In partnership with Newlon Housing Trust we renovated a former sheltered scheme into a bright, modern supported living service with on-site activity club for younger people with profound and multiple learning disabilities. The eight flats provide accessible living and a home in which people can develop and grow. Many of the tenants were previously living in housing not accessible to their needs.
For Richard* this meant finally moving back to his home borough of Hackney after many years living away in residential school in the North of England. Despite previously needing high levels of staffing to help manage his complex behaviours Richard now is engaging in lots of activities in the community, developing skills in his flat and enjoying life.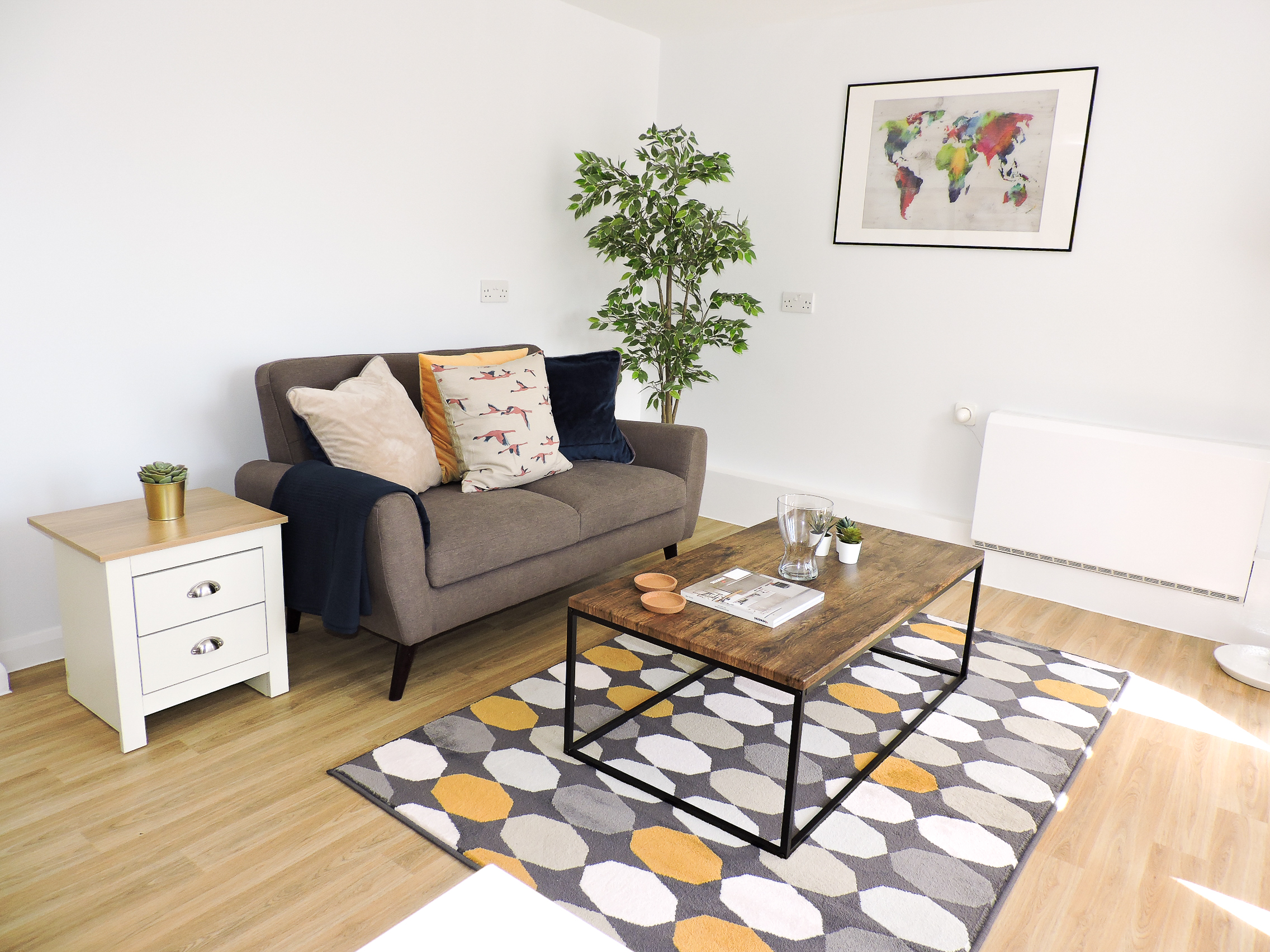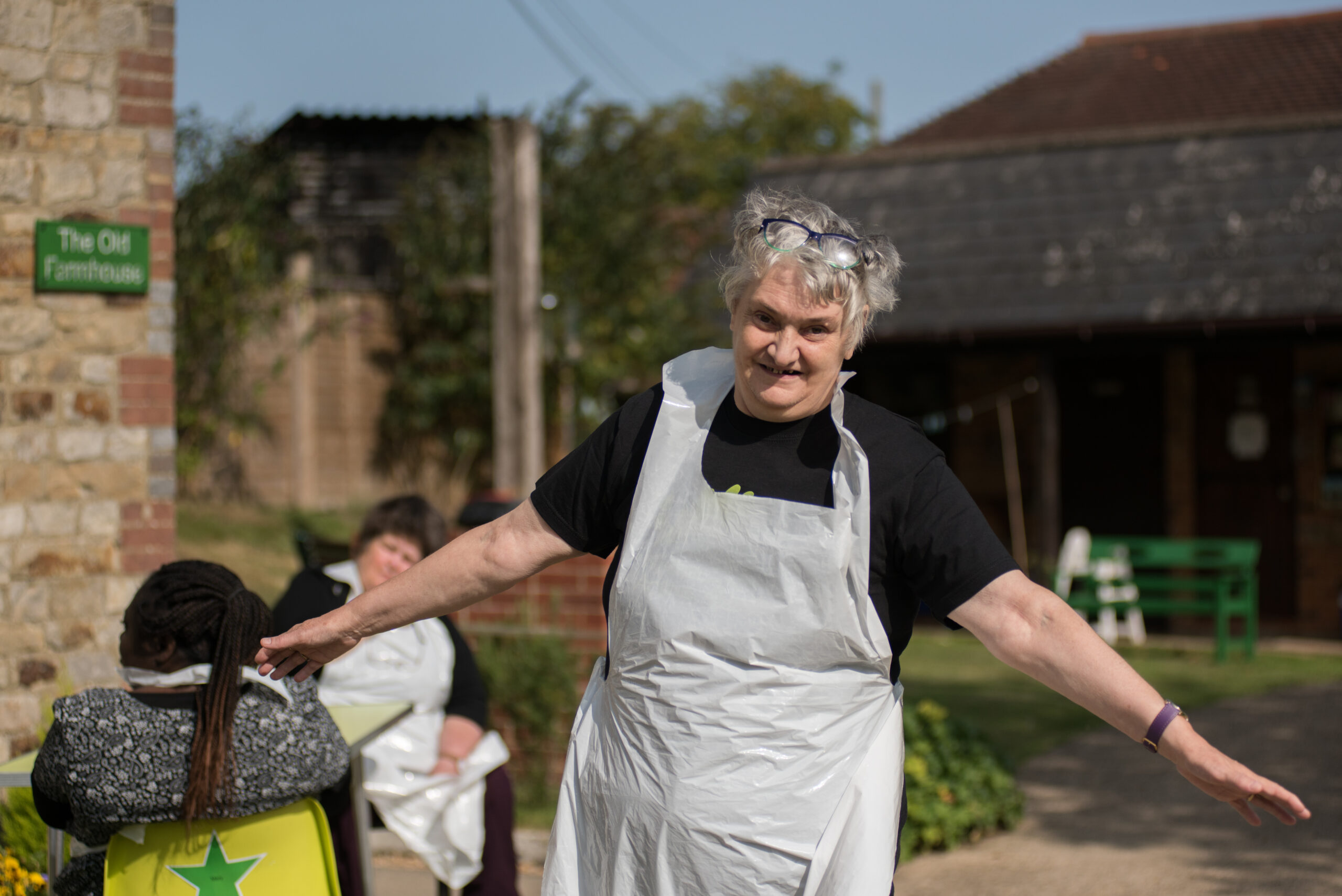 | | |
| --- | --- |
| | Respite breaks |
Our respite breaks at our holiday complex in Nutley Edge have been not only giving carers a rest from their caring roles but also providing the person attending to have fun, making friends and experience new things. At the end of 2019 we received essential funding from the National Lottery Community Fund and community donations which meant we could offer more breaks to people who have been so negatively impacted by coronavirus.
Our breaks provide a significant respite from loneliness and isolation and give families, who have been caring for their loved ones with disabilities a desperately needed break from caring duties.
Befriending study
People with a learning disability can face extreme levels of social isolation and loneliness; they are seven times more likely to feel lonely than the general population. Hearing this first hand from people we support and their families prompted us to want to do something to help. That's why we were delighted to join forces with University College London to recruit local people to become be-frienders for people with learning disabilities as part of a pilot study on the impact on volunteers supported on people's well-being. The research pilot enabled us to connect people who were feeling lonely to a volunteer and the impact has been overwhelmingly positive and new friendships forged.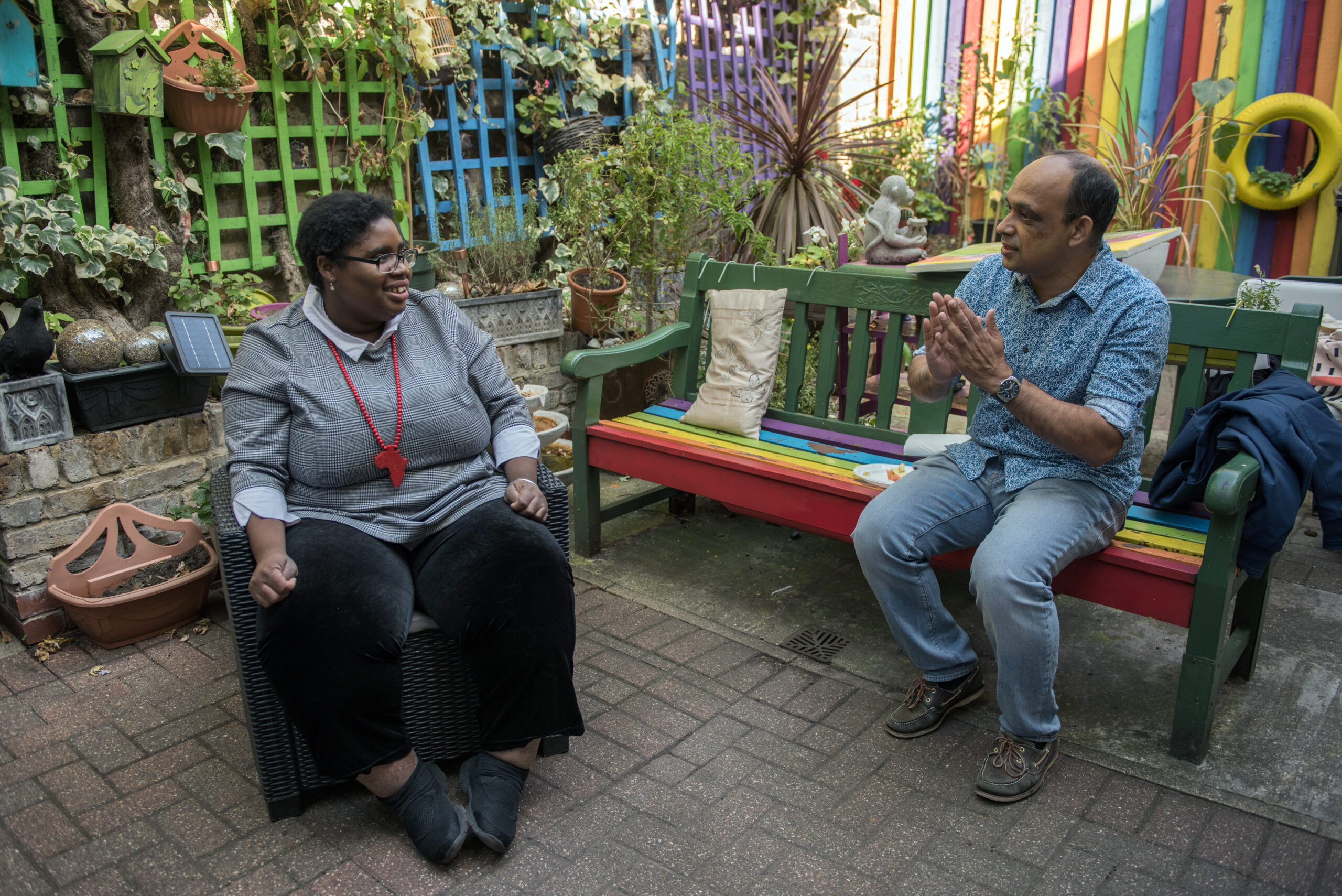 Award winning accomplishments
"

I'm happier and I feel on top of the world

"
Over the 2 years that M has lived in Supported living at Outward, he's experienced a real transformation in every area of his life. He regularly attends a gym which caters for those with learning disabilities and he's lost a lot of weight in the process which has helped him improve his mobility. He has completed several courses including Independent Living, Maths and Gardening. He loves horror movies and regularly travels abroad, just in 2019 he travelled to Ireland, Disneyland and Malta and he regularly attends and gives back to his church and other projects he cares about. M has won a few awards because of his accomplishments and has really grown in his confidence. He says "I'm happier and I feel on top of the world"
You can learn more about our supported living services by clicking the link below.
Want to learn more about what is going on at Outward?
We have a range of videos you can watch on our YouTube page, or visit our News page for stories from staff, volunteers, and the people we support.
You can also stay up to date by following us on our social media channels. Find us at @outwardhousing.