Nutley Edge Activity Breaks are five-day supported holidays for people with learning disabilities and autism run by Outward. Set in the heart of the Sussex countryside, the breaks offer guests the chance to make friends, and try new activities, while giving loved ones and carers an opportunity for respite. If you're interested in booking a supported holiday, click here. 
An action-packed week of exploration and adventure
This month at Nutley Edge, we hosted a "Sports and Outdoor Pursuits" activity break. Guests stared the week with archery at Blackland's Farm, which worked up an appetite for the evening BBQ.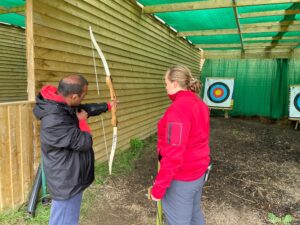 On Tuesday we welcomed Emma the yoga teacher back again for another great session in the Yurt and hid indoors from the rain in the afternoon playing royal bingo and darts.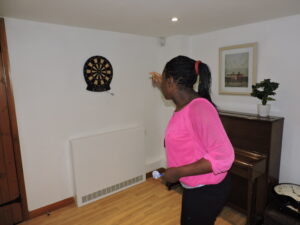 On Wednesday we had a great day at Knockhatch adventure park where guests went on rides, slides, bouncing pillows and so much more. It was followed by a great karaoke session.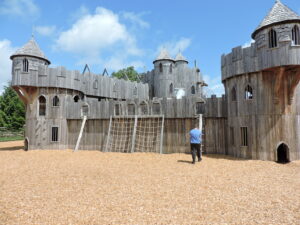 On Thursday we welcomed back King of the Woods Forest School crafts and we looked through magnifying glasses at different insects and then explored Nutley Edge to find our own. Guests then made their own colourful bugs out of clay and enjoyed a lovely lunch cooked on the fire outside. We then ended the week with an ever popular bowling session.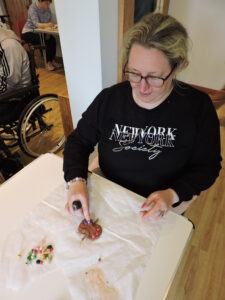 Join us on our next supported holiday!
If you or somebody you know would like to join us for a supported holiday at Nutley Edge, you can fill out the enquiry form on our website, email info@outward.org.uk, or call 020 8980 7101.
We're fundraising for a new minibus – can you help?
If you'd like to support people with learning disabilities and autism to access a respite break, we're currently raising money for a new minibus and would greatly appreciate any donations you can make. To read more about why respite breaks are so important, click here.