Respite breaks are essential for the wellbeing of people with learning disabilities and autism and their carers.
Our residential activity breaks are special: we offer a chance for people with learning disabilities or autism to meet new people, try new activities, and get out and about in a new environment. All in the heart of the Sussex countryside.
We need your help to make sure our breaks are accessible to everyone.
Our 17 year old minibus has finally reached the end of the road and is off to the scrapyard. We urgently need to raise £30,000 to replace it to make sure everyone can get to our rural site and our groups can make the most of everything the area has to offer.
Every £1 we raise means we are a step closer to getting our 17 seat minibus accommodating the whole group, our support workers and wheelchairs.
Combatting loneliness – more important than ever
People with a learning disability already face extreme levels of social isolation and loneliness; they are seven times more likely to feel lonely than the general population and the recent coronavirus crisis only exacerbated this. The closure of day services, loss of routine, difficulties staying in touch with family and keeping active means that they are struggling to cope, and we know from our work that it's having a negative impact on their well-being, health and mental health. Our breaks provide a significant respite from loneliness and isolation. And they give families, who have been caring for their loved ones with disabilities a desperately needed break from caring duties. They know their loved one is getting the best care, trying new things and meeting new people.
Your support can make all the difference to people with learning disabilities and their families
The activity breaks have been marvellous in providing MP with a level of independence that he cannot experience whilst at home. Being with the other guests has made him be more sociable and tolerant around other people. He is able to try different activities that he wouldn't normally do, some of which may be out of his comfort zone. Also being in new surroundings and with sometimes unfamiliar people means that MP has had to try harder to voice his wants and needs. Since going to Nutley Edge, MP's confidence (and ours) has definitely increased. –  MP's family

I enjoyed myself, that's what Nutley Edge is all about. We have fun, we have a laugh and get to do activities. I like doing the karaoke. – Vinny

Good to be away from home, Nutley Edge makes me feel very confident. – Trevor
Donate today to help our guests get where they want to be.
Nutley Edge relies on fundraising and donations to keep our respite breaks accessible. Your donation will allow us to accommodate all guests regardless of their accessibility needs and ensure everyone feels included when we run our activities.
By making a donation towards a new minibus, you can ensure we can make our breaks accessible in every way and help get people with learning disabilities back out and about.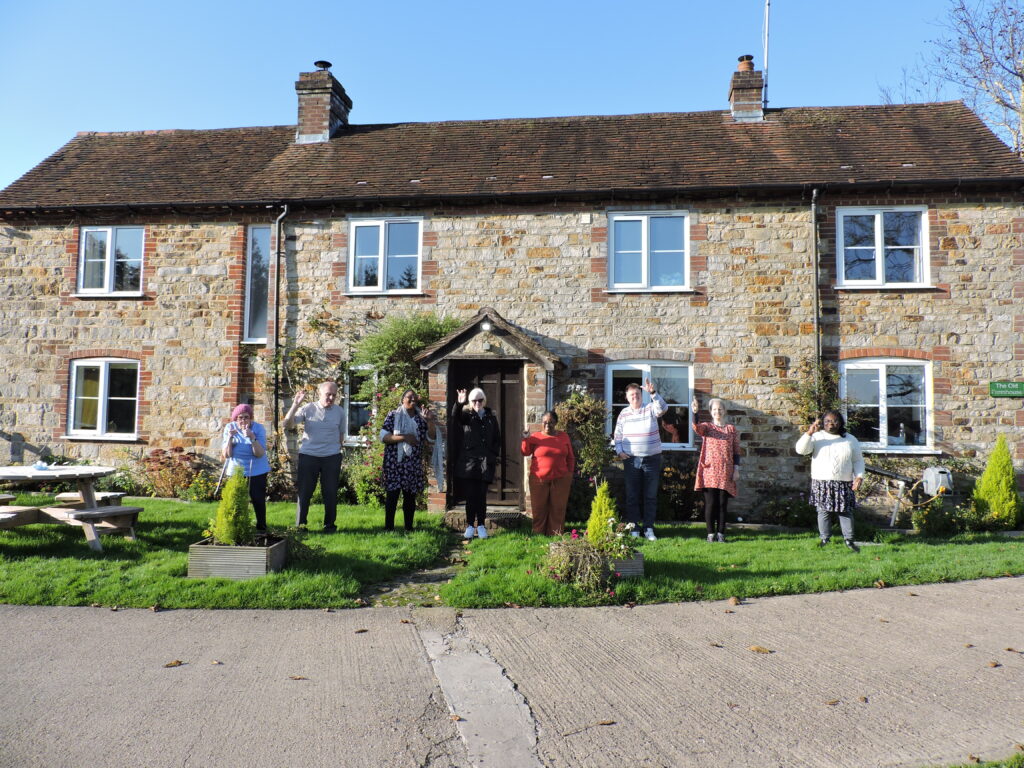 Donate Now
Why wait? You can make a difference today! Every donation helps.
Other Ways to Give
Corporate Support
Would your company like to partner with Outward to help us buy a new minibus? We'd love to talk to you! Get in touch with us to start the conversation!
Fundraisers
Are you a marathon runner or master baker? You could help us raise money by holding a fundraiser of your own. To get started, simply visit our JustGiving page and select "Fundraise for Us".