Yet another great week at Nutley Edge and this time the theme was art! We kick started the week, with lunch at the Coffee Barn in Uckfield which was enjoyed by everyone. Guests then enjoyed a week of tie dye, canvas painting. Guest had a wonderful guide tour around Eastbourne's Towner Art Gallery, followed by fish and chips and shopping! We had great fun with King of the Woods Forest School crafts making Easter themed hangings, handmade feathers, woolly sheep and Easter messages. Not forgetting everyone made their own amazing pizzas yum! We sang the night away on Wednesday during our karaoke party, then got competitive with an Easter Egg hunt! We ended this wonderful  week with a much loved bowling session in Tunbridge Wells.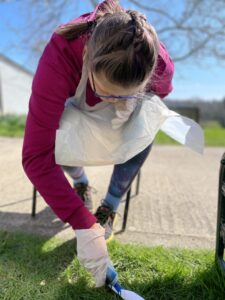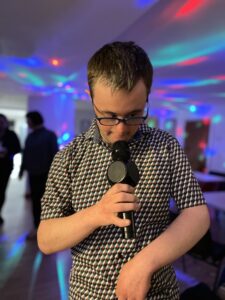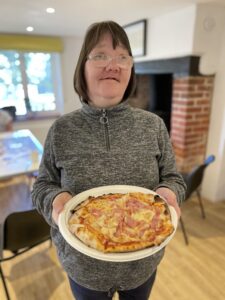 Book your holiday today!
Nutley Edge Activity Breaks are five-day supported holidays for people with learning disabilities and autism run by Outward. Set in the heart of the Sussex countryside, the breaks offer guests the chance to make friends and try new activities, while giving loved ones and carers an opportunity for respite. If you're interested in booking a supported holiday, click here. 
If you or somebody you know would like to join us for a supported holiday at Nutley Edge, you can fill out the enquiry form on our website, email info@outward.org.uk, or call 020 8980 7101