Cycle-to-Work Scheme
The Cycle-to-Work Scheme means you can get a tax-free bike by covering the cost of the bike through a salary sacrifice (which means paying out a little bit of your salary each month), most people save about 39% of the cost, although this could be higher. You can choose to spread the cost of the bike through manageable monthly payments (across twelve months, six months, three months etc.), and have the option to own the bike outright at the end of the period, or return it. The choice is yours.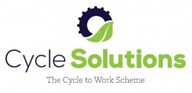 Credit Union Scheme
The credit union helps you start saving for the future by using the low cost 'Saver Loan' scheme. Credit union savings are made into your credit union account before tax. Once you join the scheme, you will see a deduction on your payslip which says "credit union''. This means that a part of your salary has already been credited into your credit union account before being taxed.

Pension Scheme
As an employee of Outward, you are entitled to join our pension scheme, the Social Housing Pension Scheme – Defined Contribution section (SHPS DC). To encourage people to save for their retirement, the Government has introduced legislation requiring all employers to enrol their eligible workers into a workplace pension scheme and make contributions on their behalf. By enrolling into SHPS DC you can benefit from monthly contributions from us. This will help you to build up a pension fund for the future.
Computing Scheme
Outward's Computing Scheme enables you to purchase IT equipment, including new models and highly desirable Apple products, through monthly payments taken directly from your salary.
Purchase Additional Annual Leave
Each year you can purchase extra annual leave! The scheme gives you the opportunity to 'buy' additional annual leave, allowing you to spread the cost of unpaid leave over the whole year. The scheme is open to all fixed hours staff and you can potentially purchase up to two weeks leave.
Death in Service Benefit
Outward offers a death in service benefit of twice your annual salary to all permanent staff at Outward under the age of 65. The money is paid to the next of kin on death, or you can complete an expression of wish form, stating to whom you would like the money to go.
Loans (including season tickets and parking permit loans)
Outward will offer staff loans for the payment of season tickets and parking permits, when they are needed for work.
Job vacancies
Could Outward be the right fit for you? Visit our vacancies page to see which job vacancies we currently have available.