Nutley Edge Activity Breaks are five-day supported holidays for people with learning disabilities and autism run by Outward. Set in the heart of the Sussex countryside, the breaks offer guests the chance to make friends and try new activities, while giving loved ones and carers an opportunity for respite. If you're interested in booking a supported holiday, click here.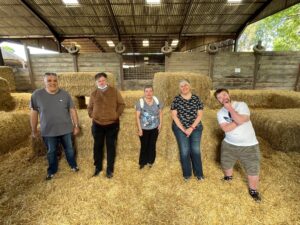 A week of history and adventure
Our summer activity breaks are officially underway, starting off with a week full of historical experience on our "Sightseeing" themed break.
On Monday morning, our guests kick started their break with a trip to Oast Farm, a family-run fruit farm, shop, and café, where they had the chance to potter around the shop and enjoy a delicious lunch.
On Tuesday, guests had a day to soak up the beautiful countryside at our Nutley Edge grounds. We explored the on-site nature trail (successfully dodging the rain showers) and spent the afternoon playing "Royal Bingo" and learning facts about the local history in our East Sussex Quiz.
The following day, we explored 700 years of history and award-winning gardens at the romantic double-moated 13th century Hever Castle, which was once the childhood home of Anne Boleyn. Despite hours spent roaming the grounds and castle, our group still had energy to party the night away back at Nutley Edge!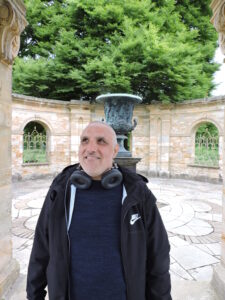 Despite a late night, everyone managed to get up early for a ride on the historic Bluebell Railway.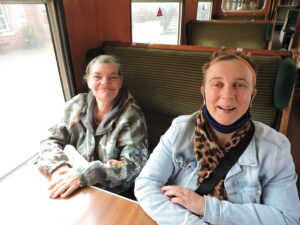 We ended the week with a trip to Middle farm and a picnic in the sun.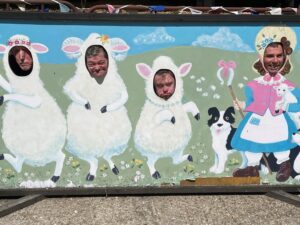 Join us on our next supported holiday!
If you or somebody you know would like to join us for a supported holiday at Nutley Edge, you can fill out the enquiry form on our website, email info@outward.org.uk, or call 020 8980 7101.
We're fundraising for a new minibus – can you help?
If you'd like to support people with learning disabilities and autism to access a respite break, we're currently raising money for a new minibus and would greatly appreciate any donations you can make. To read more about why respite breaks are so important, click here.