Hello! My name is Veronika, and I have been volunteering at Outward for 5 months.
I have to say that firstly I was a bit nervous as I have a disability and I thought it would prevent me from joining full time, but after getting to know Sophie and Teresa, my nervousness vanished as they warmly welcomed me into the team, they supported me on my 1st project, which was the Outward activity calendar. They always provided the best ideas and most detailed feedback. All their effort was necessary for this project to become perfect.
After that, I started to create a fundraising video for Nutley Edge, one of Outward's respite supported holiday services. This project gave me a chance to improve myself as an editor. Also, I was working with Myah, another volunteer at Outward, on this video. She was a pure inspiration for me because she showed herself as a great interviewer, hardworking, engaged, and positive person, which reminded me that nothing can stop us from being who we want to be, and nothing can stop us from our achievements.
Later my course mate and I were leaders of an activity group. This project improved our social, organizational, and creativity skills. We became better as team members as we never had any conflicts, and if any of us had difficulties during the activity sessions, we have always tried to help each other. All the group members were friendly, optimistic, and they always were interested in every activity we prepared for them.
These five months with Outward were full of exciting tasks, brilliant people, and unforgettable emotions. It was and always will be a pleasure to be a part of such an astounding organization at Outward.
Article By – Veronika Valdena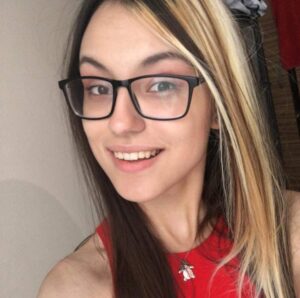 For more information regarding volunteering please click here